Intersectionality and Physical and Mental Wellness

Intersectionality and Physical and Mental Wellness
Monday, October 5th from 6:00pm – 7:00pm
Register Here

In this interactive presentation, we will examine how BIPOC and people in the LGBTQ+ communities disproportionately experience mental and physical health challenges, partially as a result of systemic inequality. We will explore Intersectionality Theory, which seeks to describe the human experience by considering unique intersections of systems of privilege and oppression based on social locations like race and class. Finally, we will discuss how students can get involved in their communities, engage in activism, and be better allies to their peers.
We welcome students from all Baltimore-area colleges to this free webinar. This event is part of NAMI Metropolitan Baltimore's week-long college mental health campaign, #IWillListen, taking place from October 4-10.
Giveaway Alert: The first 20 students to register and attend this webinar will receive a free #IWillListen t-shirt!
About the Presenter: Stephanie Yee is a Ph.D. candidate at the University of Maryland, College Park. She researches how people with marginalized identities navigate the mental health and criminal justice systems. Her dissertation examines cognitive mechanisms of trauma in police encounters with Black adults. As a therapist, Stephanie aspires to be multiculturally competent through pluralistic practice, with an emphasis on psychodynamic and interpersonal theoretical frameworks. She provides psychological services including assessments and therapy to children and adults at Old Town Psychology in Alexandria, Virginia. She recently began her clinical internship at Whitman-Walker Health Center in Washington, D.C. Outside of her professional life, Stephanie enjoys rock climbing, hip hop, and movies.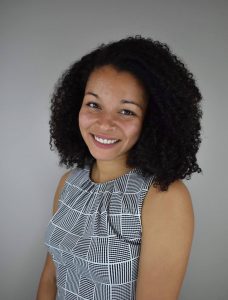 October 5, 2020 @ 6:00 pm - 7:00 pm EDT