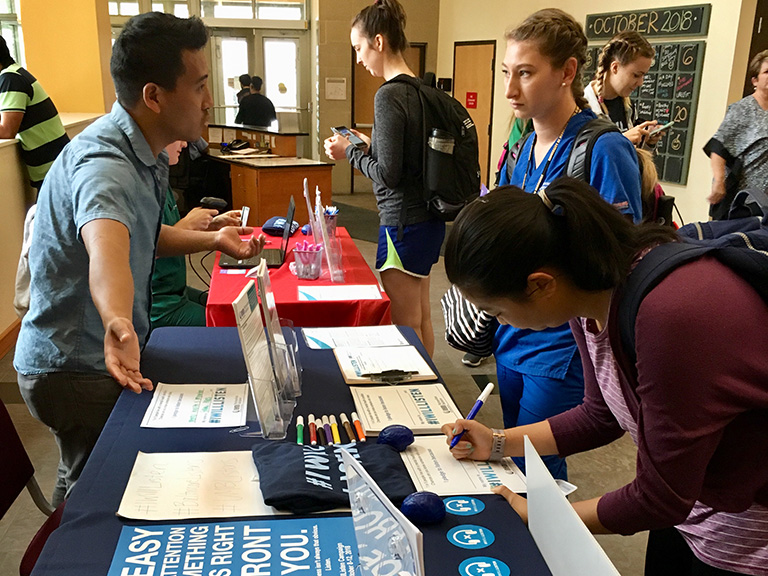 When you volunteer with NAMI Metropolitan Baltimore, you help to better the lives of people affected by mental illness in our community. Volunteers share their personal experiences, talents, and skills to deliver NAMI's free education, support, and advocacy programs.
There are many ways to get involved:
Become a trained peer-leader to facilitate a support group or teach a class

Mentor peers who are facing mental health challenges to provide hope for recovery

Share your story to help others understand mental illness

Raise mental health awareness and help community members to connect with NAMI services

Advocate in Annapolis for quality mental health care services
Learn more about how you can make a difference as a NAMI Metro Baltimore volunteer.