Active Mic: Mental Health Through Music with Kai Roberts

Active Mic: Mental Health Through Music with Kai Roberts
Thursday, October 8th from 7:00pm – 8:00pm
Register Here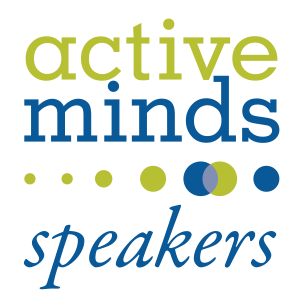 Kai's presentation is an original interactive performance created to promote mental health awareness in an entertaining and educational way. Beginning as Carnegie Cafe Conversations, informal group discussions in Carnegie Mellon University's dorm communities, Kai's presentation has transformed into a high energy hip-hop concert complemented by the honest narrative of his mental illness and recovery.
Giveaway Alert: The first 20 students to register and attend this presentation will receive a free #IWillListen t-shirt!
About the Speaker: Kai is a recording artist, producer, Assistant Director for Pre-College Enrollment Management at Carnegie Mellon, and an Active Minds Speaker. When Kai developed anxiety and panic disorder as a student at Carnegie Mellon, he discovered the healing power of writing about his feelings and created a series of hip-hop lyrics to illustrate what he was going through. With the intention of inspiring fellow students to work through college tribulations, his album, "Carnegie Café" quickly became a resource for students dealing with mental health disorders and other stressors of life. Kai has presented and performed all over the country, sharing personal stories of persevering through anxiety and creating positive conversations around mental health. In 2019, Kai released his second album, "The Great Escape." As a previous sufferer of anxiety, Kai Roberts is a spirited performer and speaker, with a passion for uplifting his audience.
October 8, 2020 @ 7:00 pm - 8:00 pm EDT